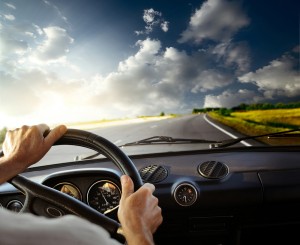 I always love talking to customers and hearing how they're using Sumo Logic to help solve challenges within their organizations, particularly those that in the middle of their journey to moving workloads and data to the cloud. Without fail, I'm always surprised to learn how hard the day-to-day was for IT teams, and how by taking a cloud-native approach to managing log data analytics, they're able to open up a whole new world of insights and intelligence that really impacts their business.
I recently spoke with one of our newest customers in the Asia Pacific region, carsales. One of Australia's leading automotive classifieds website (think of the equivalent of CarFax, TraderOnline or CraigsList here in the U.S.), carsales services both consumers and more than 6,000 dealers across the country. As you can imagine, the company experiences a huge amount of website traffic and processes more than 450 million searches and over 12.5 billion image downloads.
As a growing enterprise, carsales had long been looking to transition from a legacy data center to the cloud. Interestingly this journey became a priority when their executive team asked about their disaster recovery plan.
"We originally started moving our infrastructure to the cloud because our site traffic varies greatly throughout the day – no one day is the same. The cloud is perfect for allowing us to adjust our footprint as necessary. It also made it easy for us to develop a solid disaster recovery plan without having to pay and manage separate data centers" said Michael Ridgway, director of engineering for Ryvuss at carsales.com.
The carsales team quickly discovered that retrieving logs manually from machines wasn't practical so they started looking for a log management solution. One of their non-negotiable requirements for this solution was to avoid managing any additional infrastructure or software. Since moving to Sumo Logic, the carsales team is now in the driver's seat and has gained operational visibility across their entire infrastructure stack and obtained new insights into application health and performance
"With Sumo Logic we've just scratched the surface. Our entire development team now has real-time access to our log applications and can see trending metrics over time. As a result, we can now put the power in the hands of the people who can actually fix the problem. Our average response times have decreased from hours to minutes and we can detect and resolve issues before they have potential to impact our customers."
For more information on how carsales is getting value from Sumo Logic check out the full case study.